Harrison's Birth Story
Photographing births continues to be one of the most powerful things I have done as a photographer. It is an amazing feeling to witness a new life come into the world, and an incredible honor to be a trusted member of a mom's birth space.
Every birth I've been a part of has been very different from the ones before it. Sometimes I take on a supportive role where I help comfort mom or communicate with nursing staff on her behalf. Sometimes I shrink into the corner of the room and am as unobtrusive as possible when a mom needs quiet. Paige's labor was the first time though that I'd felt like I was family.
It always helps getting to know clients beforehand. I did Paige's maternity photos earlier in the winter, and we went out for coffee and talked about labor and how hopefully baby Harrison would wait until Dad returned from Afghanistan. She shared fears she had, my toddler spilled water all over the Starbucks floor, and we laughed about trying to talk our spouses out of bogus name choices.
When I arrived at the Joint Base Elmendorf-Richardson hospital shortly after 9PM and walked into Paige's room, it felt more like hanging out with friends than a birth. Paige had just had an epidural and if it hadn't been for all of the tubes sticking out of her arm and the persistent blood-pressure cuff, you would never have known anything was up. She was watching Comedy Central with her husband Nick (who'd made it back with about two weeks to spare!) and her Grandma Bev had just arrived from the airport with all of her luggage. Paige joked about her eyebrows being on-point for baby's arrival and Nick fielded responses to text messages as quickly as they came.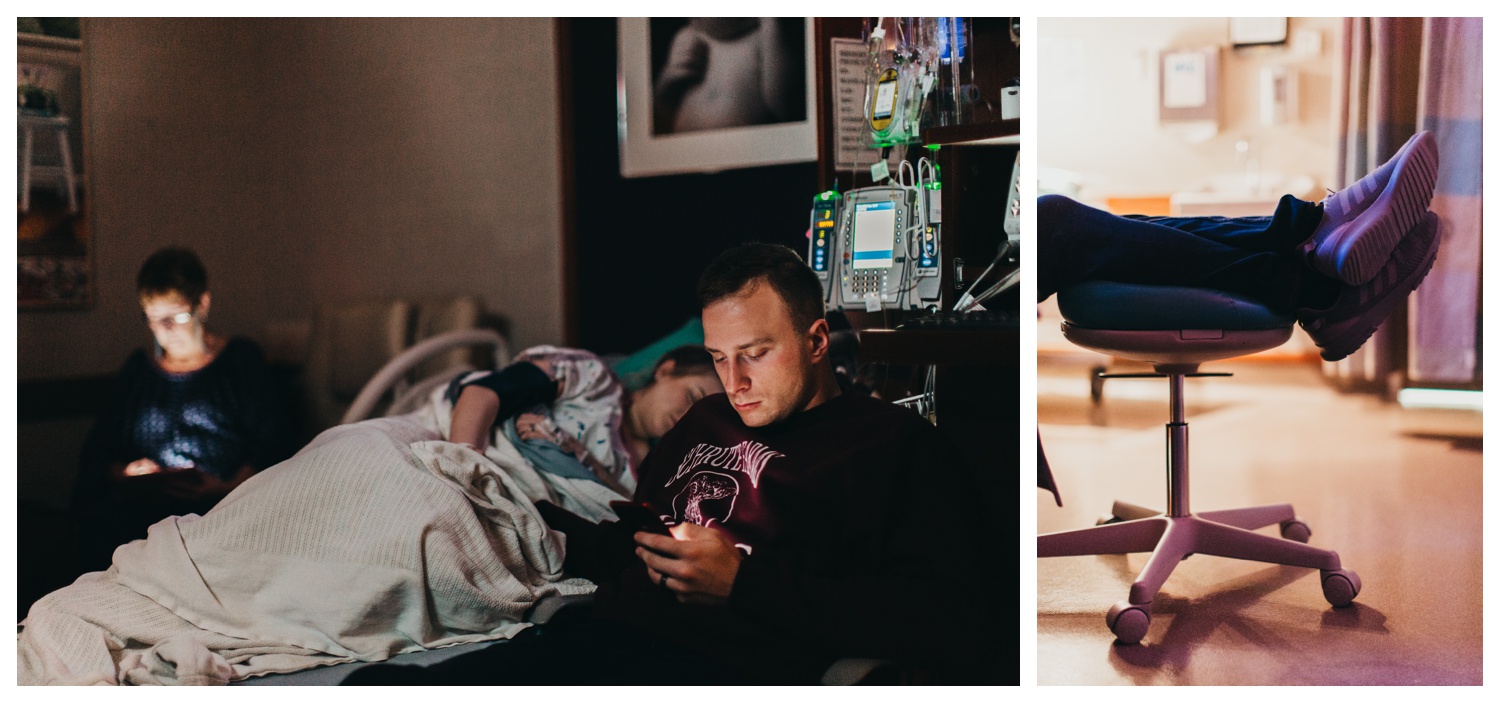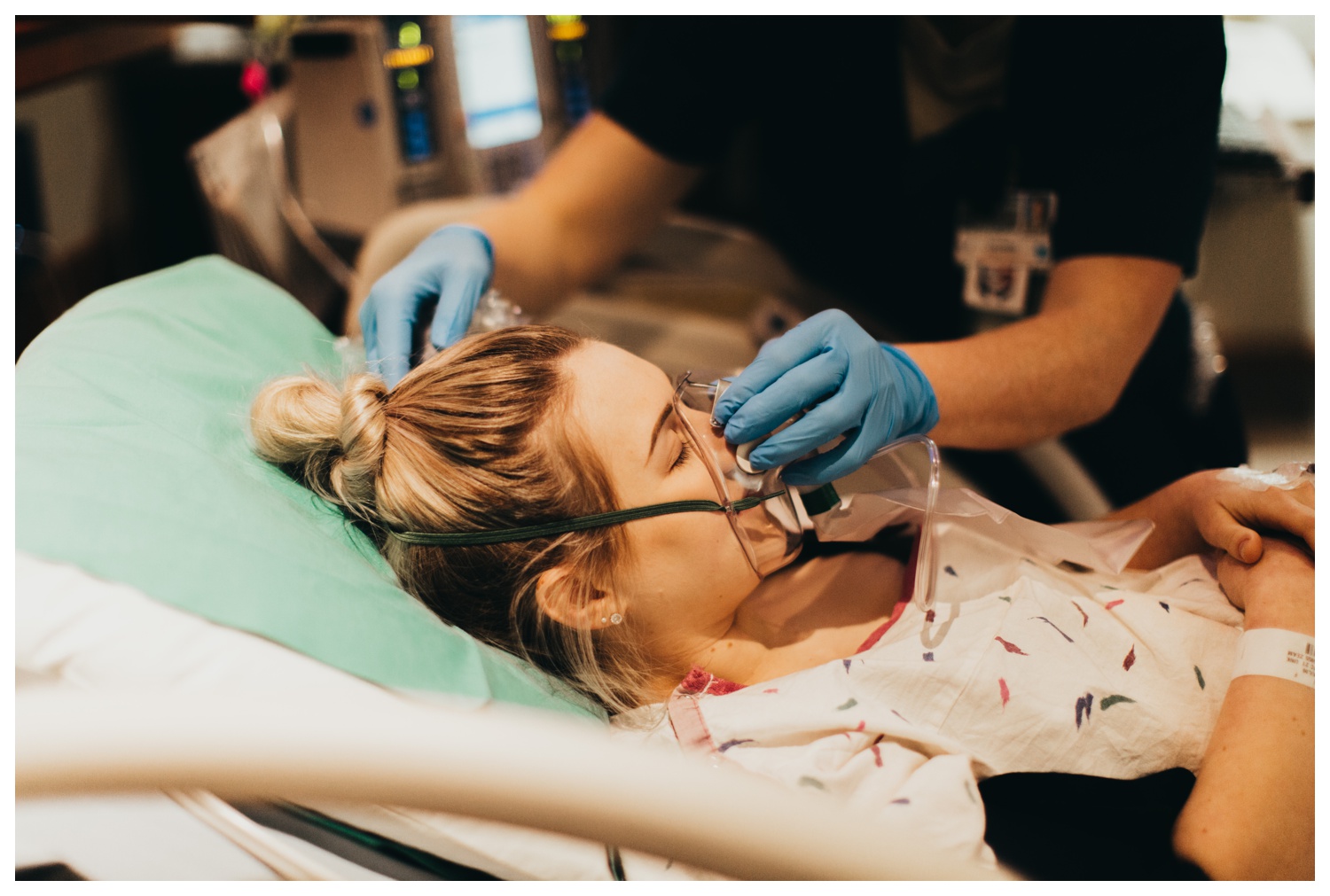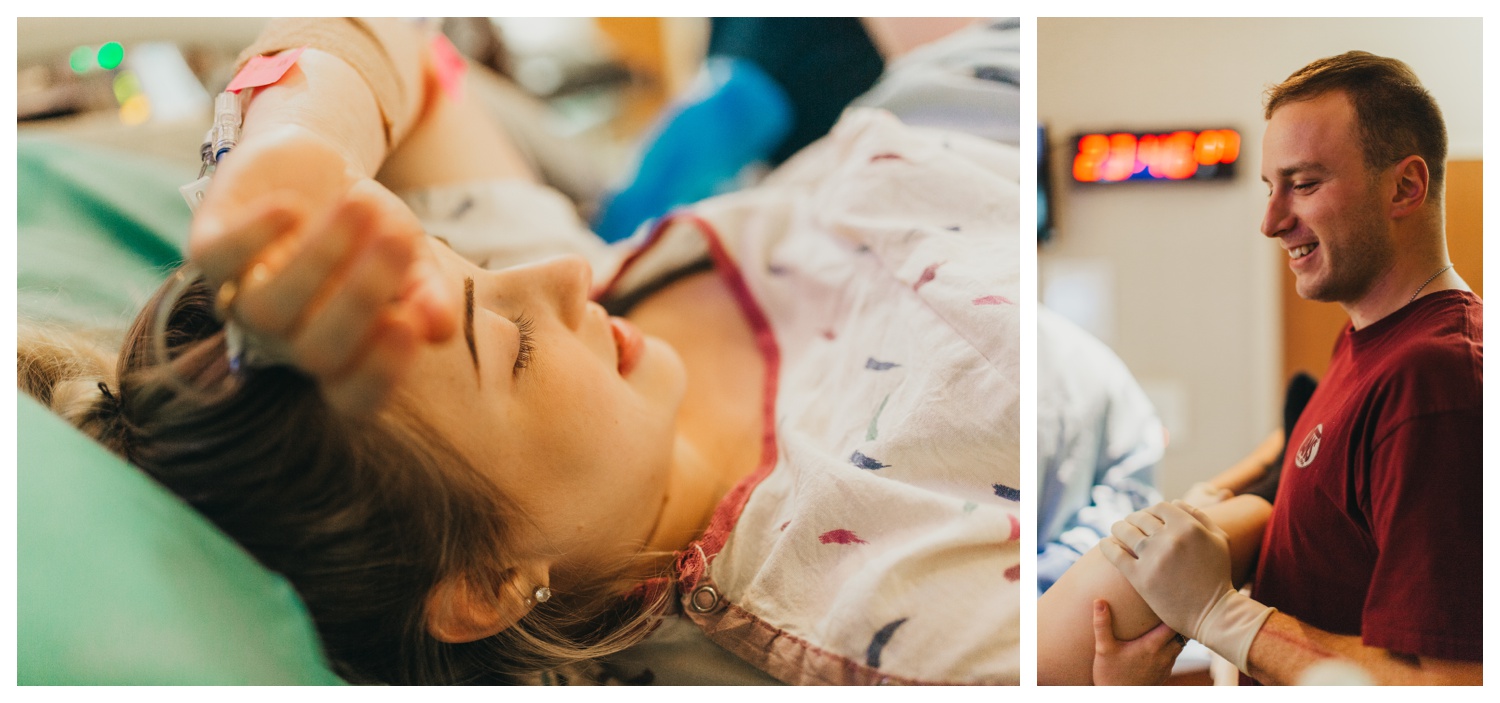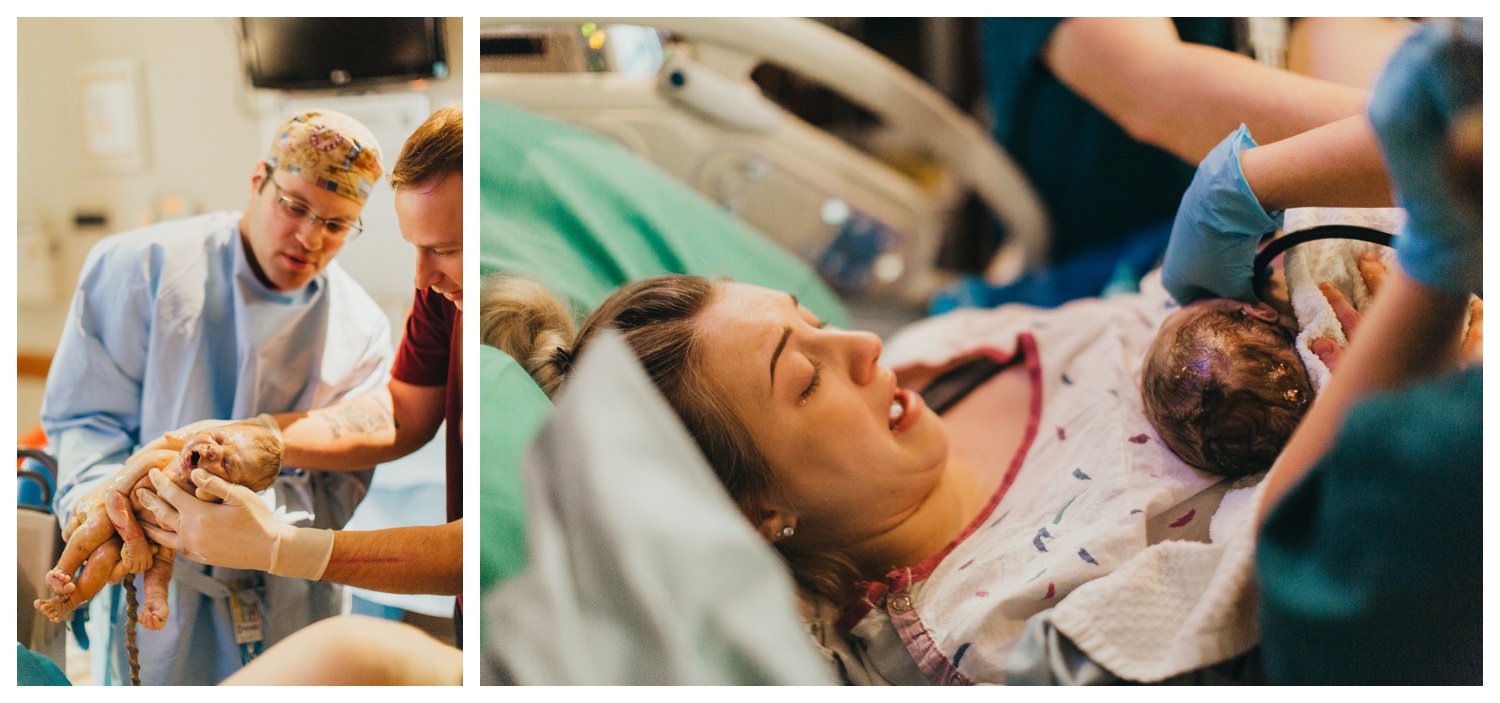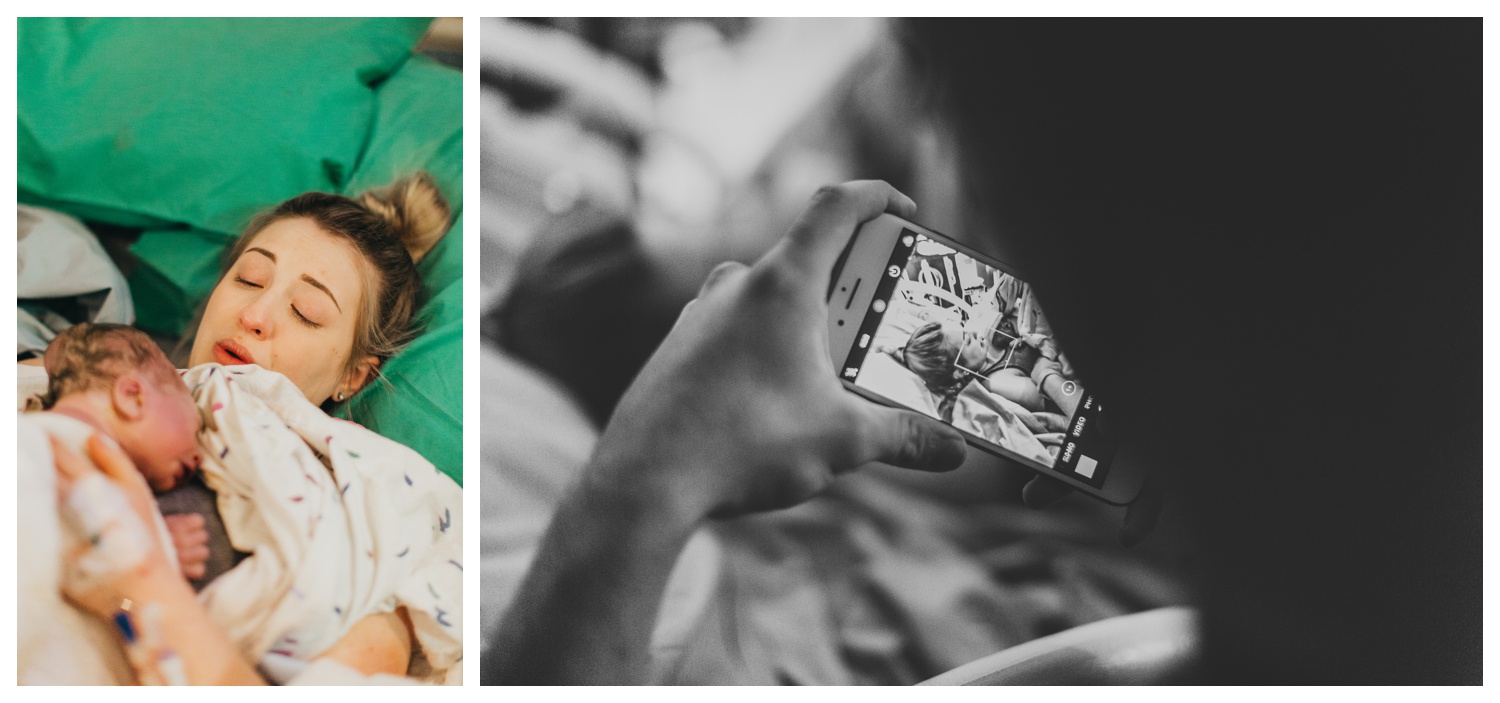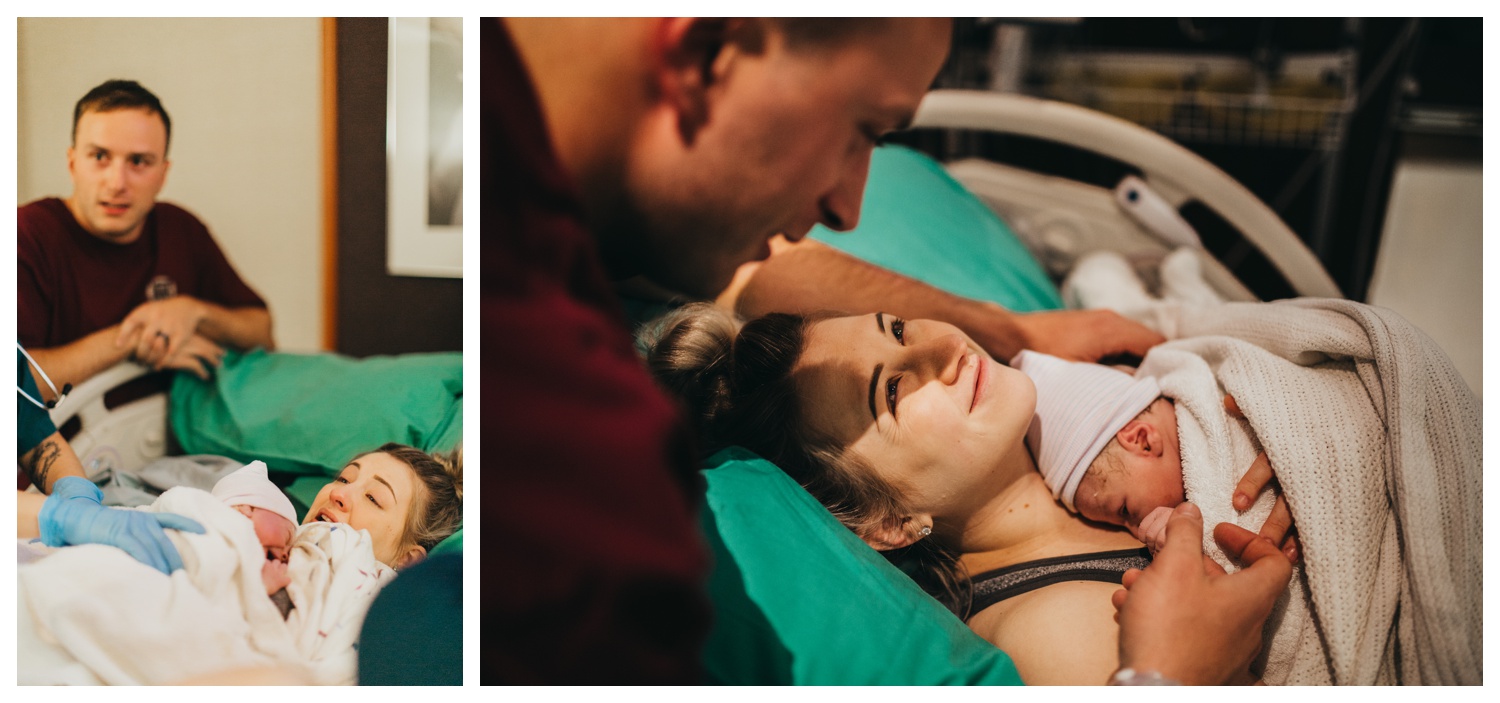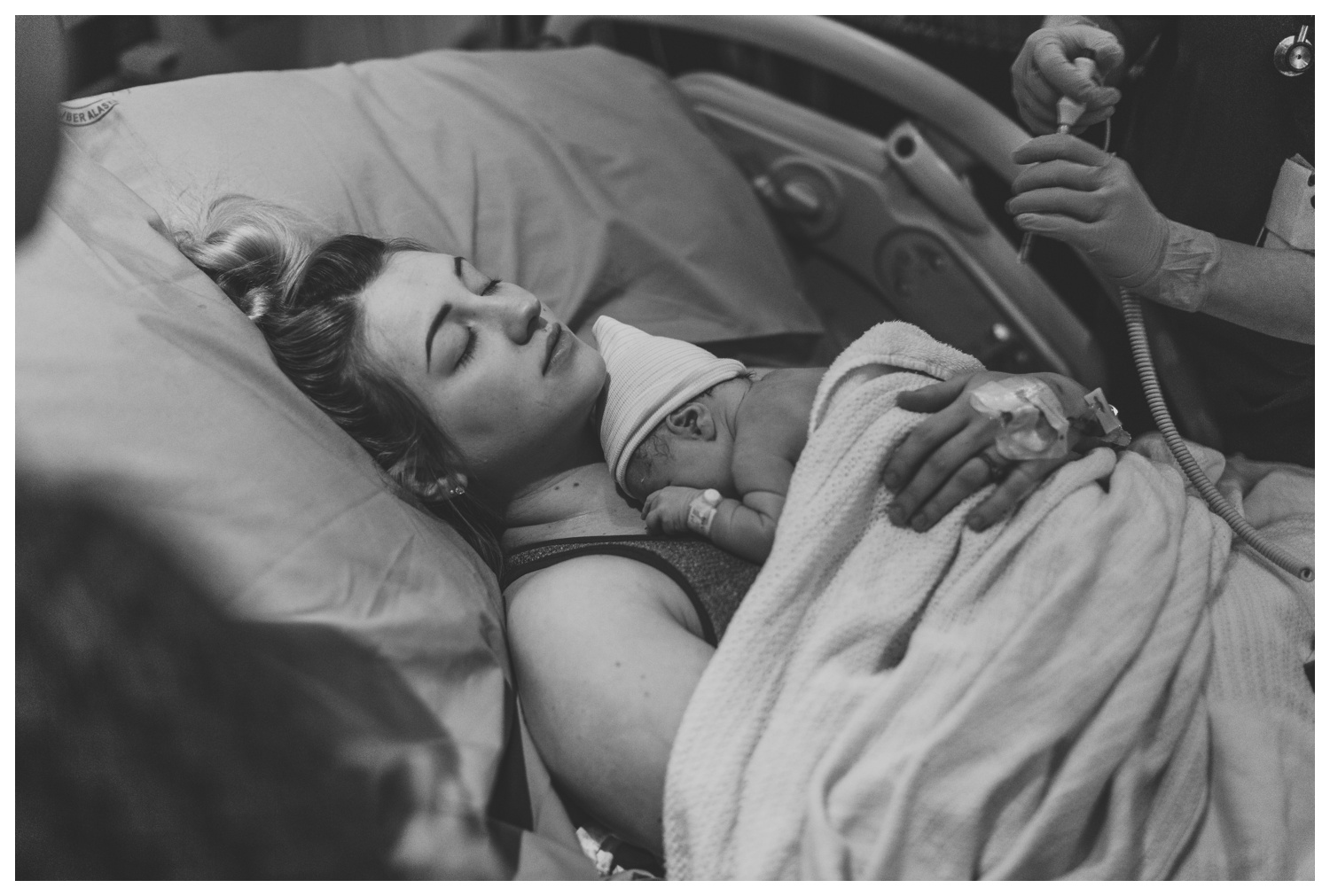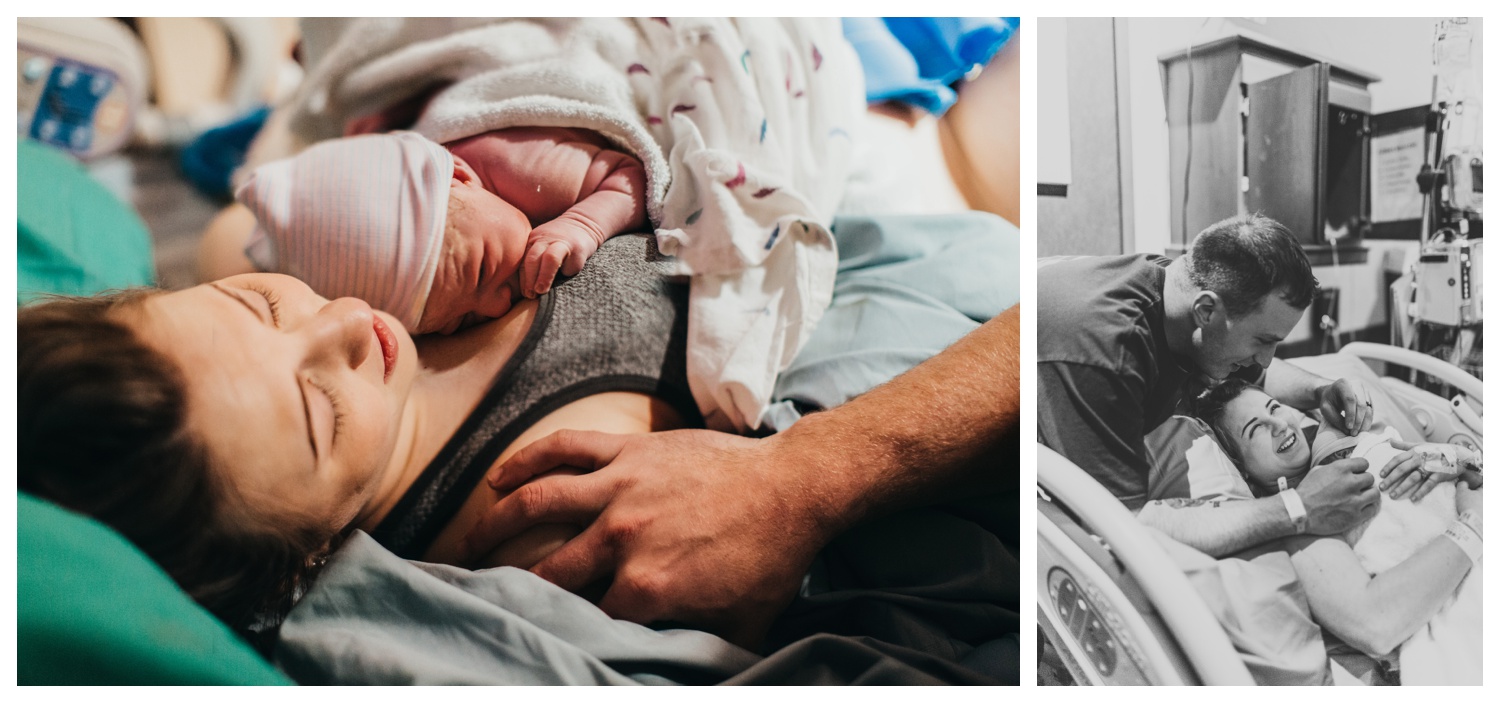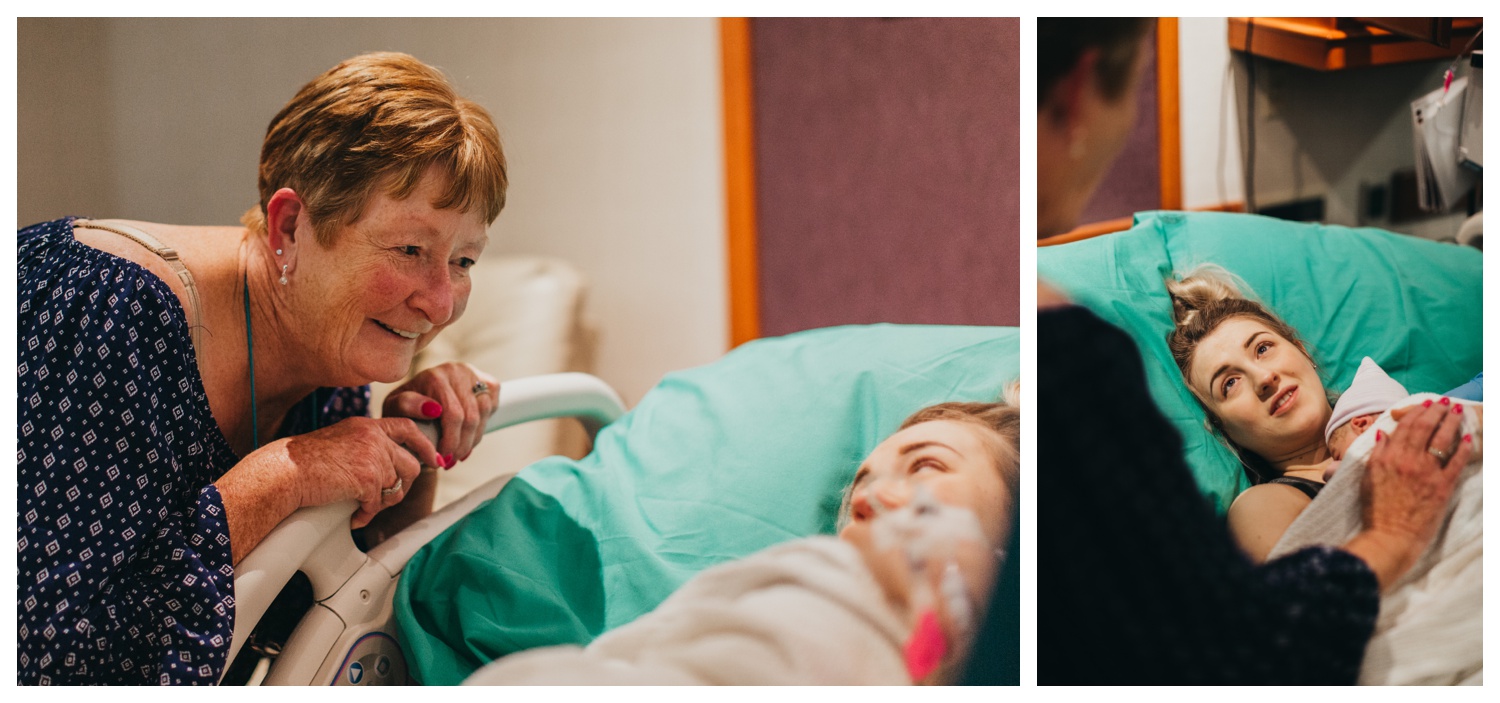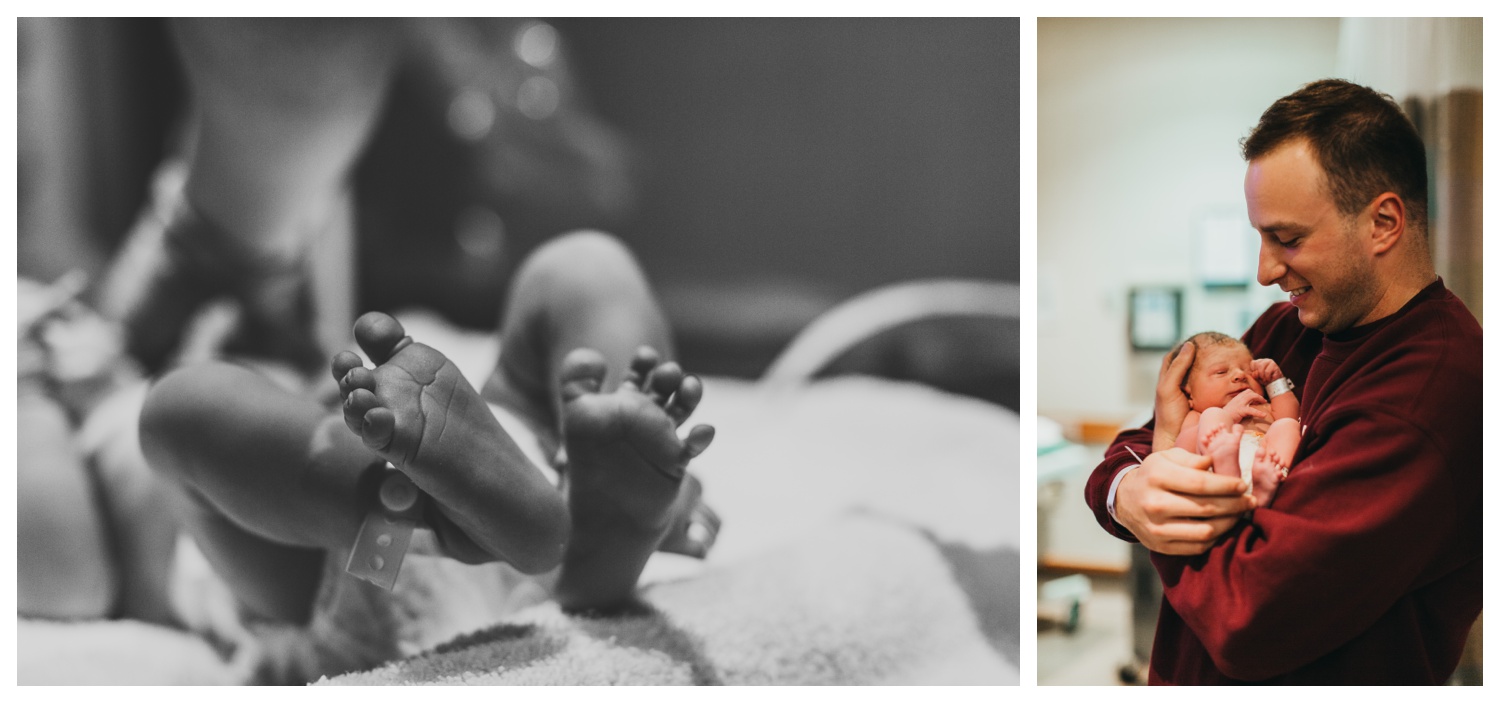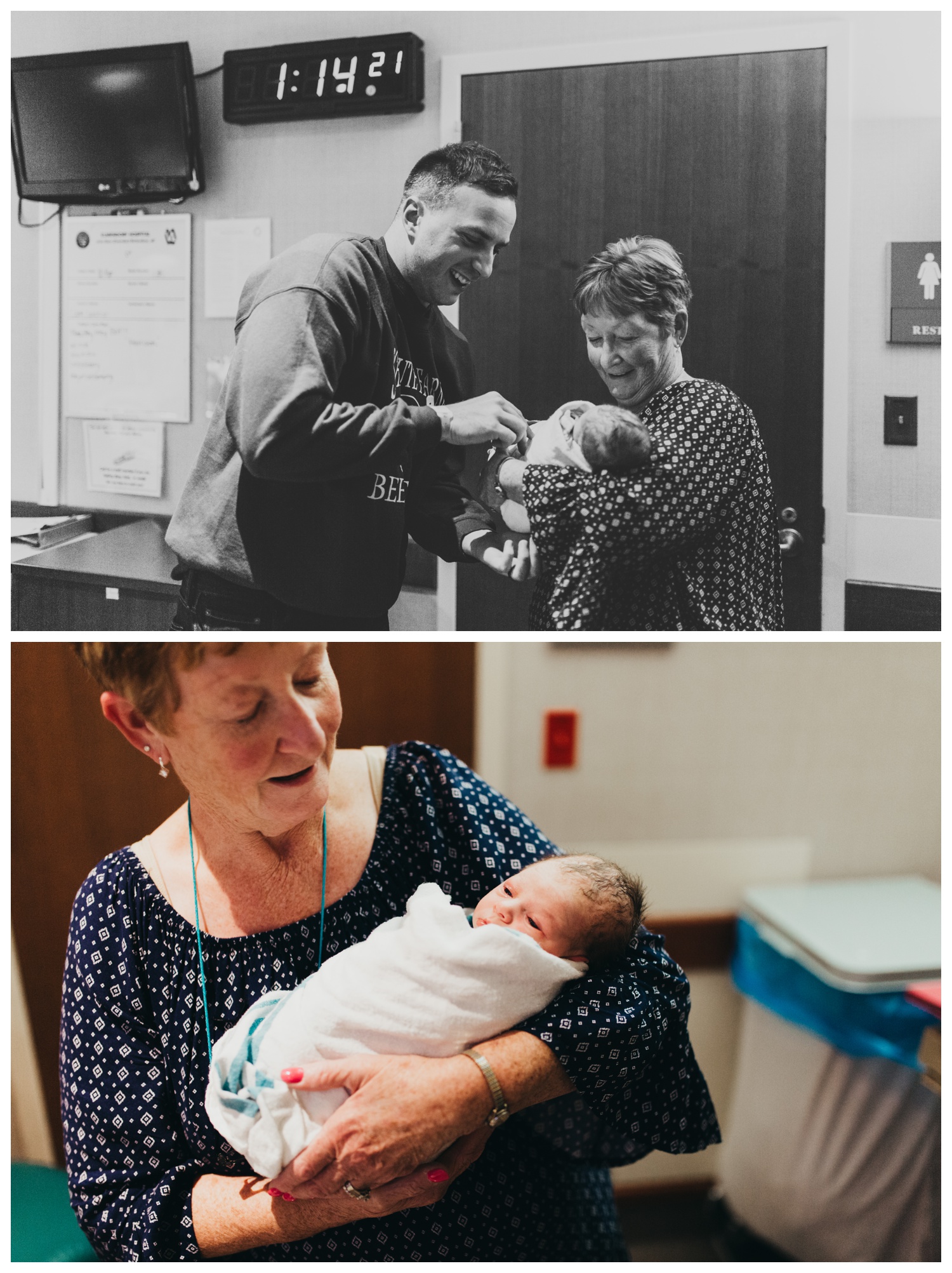 Paige and Nick took to being parents instantly and little Harrison was so alert and excited to take in his new surroundings. Paige relished in every second of that "golden hour" on Mom's chest, and when Nick held his son for the first time, he wrapped him up in the sweetest cradle hold I've ever seen. I loved too that Paige's Grandma was there, because it is so fun capturing the moments when family members meet baby for the first time.
The night Harrison was born the Northern Lights were out in full force. I'm just guessing that being born in Alaska under the aurora is about as lucky as it gets.